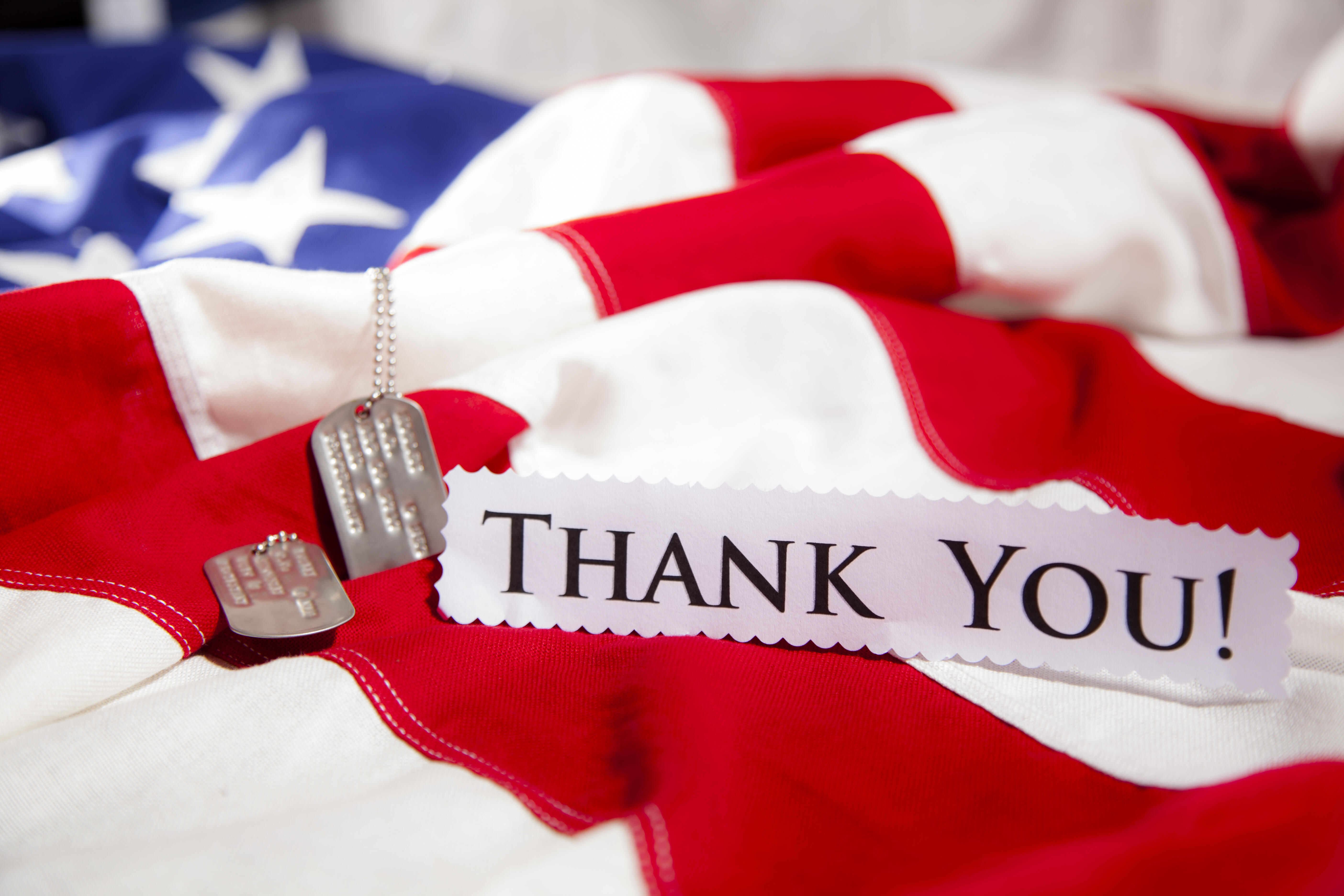 Veteran's Day ceremonies will be held at 11:00 this morning (11/11) at the Draper City Park and at the Wild West Playground in West Jordan. Saturday the SCERA Center for the Arts in Orem is doing a ceremony at the outdoor theater.
FREEBIES
> All veterans and active duty military get a free car wash at Quick Quack
> All armed forces past and present receive free admission to the Hogle Zoo for themselves, their spouses, and their immediate families on Thursday.
> Kneaders: Free french toast breakfast to all veterans. November 11th before 11am. No purchase necessary.
> IHOP is giving away free limited edition pancakes to all military veterans.
> Buffalo Wild Wings is giving past and present armed service members a free order of 10 boneless wings and fries.
This deal is for dine-in or takeout.
> Texas Roadhouse will hand out dinner vouchers at restaurant parking lots Thursday from 11-2.
> Olive Garden is offering veterans and active-duty military a free entrée from a select menu Thursday.
> Krispy Kreme has two freebies for veterans Thursday - a free doughnut of their choice and a free small brewed coffee, iced or hot.
> Starbucks is giving veterans, military service members and military spouses a free 12-ounce hot brewed coffee.
https://amp.usatoday.com/amp/6370523001
(Image: Getty)