A baking company came to the rescue of dozens of people stranded on the interstate in Virginia.
Casey and her husband John had been stranded on I-95 for over 20 hours. They noticed a Schmidt Baking truck up ahead and decided to call the company in the hope that maybe it would be willing to offer whatever products were on the truck.
"After almost 21 hours of being stuck on 95 South, sleeping here over night, not having access to food or water…. we were tired, frustrated, and hungry. Many of the people stuck out here had small children, were elderly, had pets in the car, and hadn't eaten in almost a whole day."
Next thing they knew, the truck driver, Ron, opened the back of the truck and passed out bread to more than 50 cars.
Casey says "This was one of the kindest moments I have ever witnessed."
https://www.sunnyskyz.com/good-news/4519/Truck-Driver-Delivers-Bread-By-Foot-To-Stranded-Motorists-On-Interstate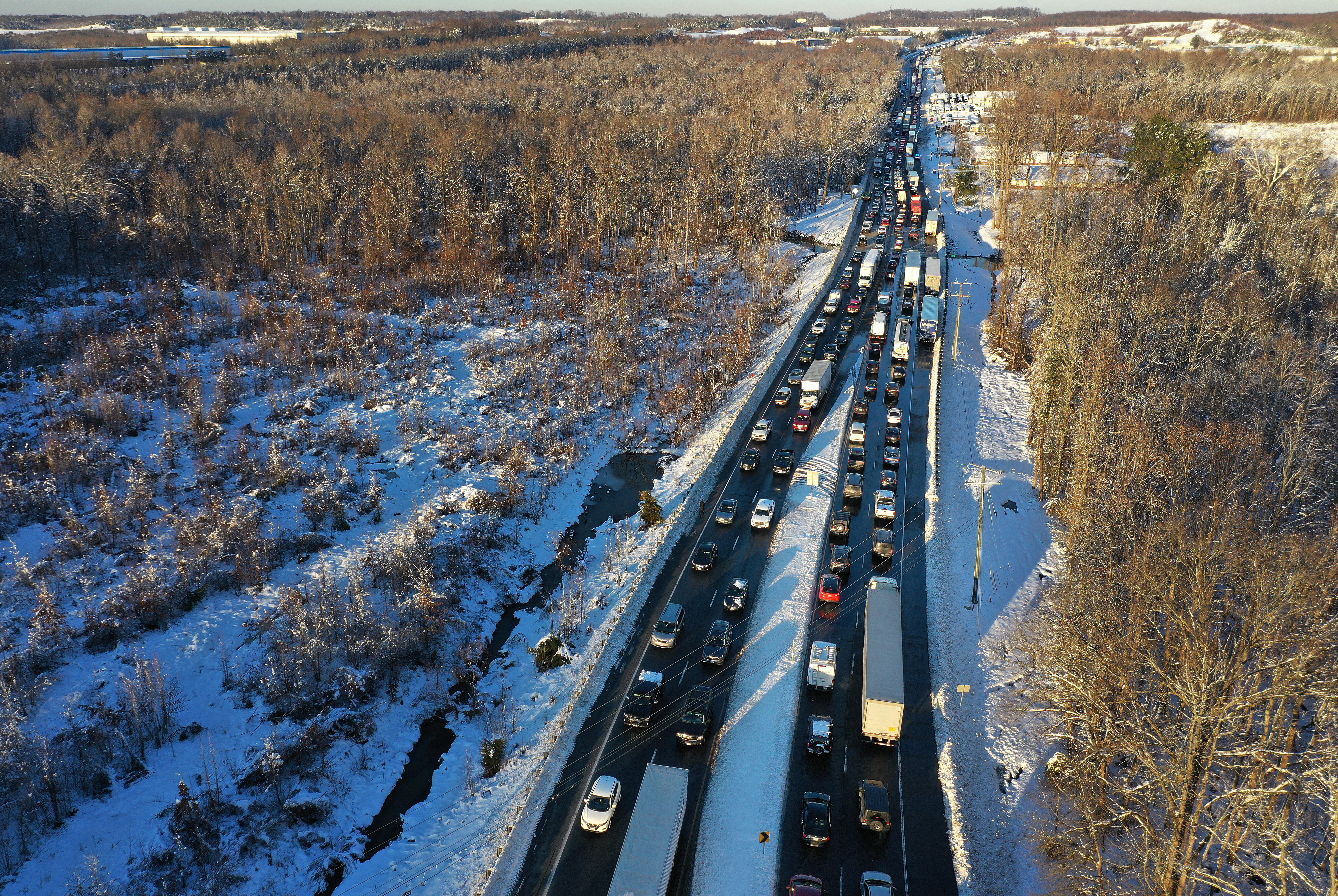 (Image: Getty)